Palestinian, Arab and international sports fans are taking action to stand for Palestine during the 2022 World Cup. Join in actions to raise the Palestinian flag! 
Raise the Palestinian flag in your home, window, stadiums and viewing parties! 
Wear a Palestinian flag or kuffiyeh armband at your World Cup events
Share campaigns for justice in Palestine and join the social media storms for #RaiseTheFlag and #RaisePalestineFlag
WHAT CAN YOU DO DURING THE WORLD CUP?
In-Person Actions: 
Bring a Palestinian flag to stadia, viewing parties and other World Cup events
Hang a Palestinian flag in your window or balcony
Wear a Palestinian flag armband or share some with your friends
Print out "Kick Out Apartheid" images as stickers and posters in your community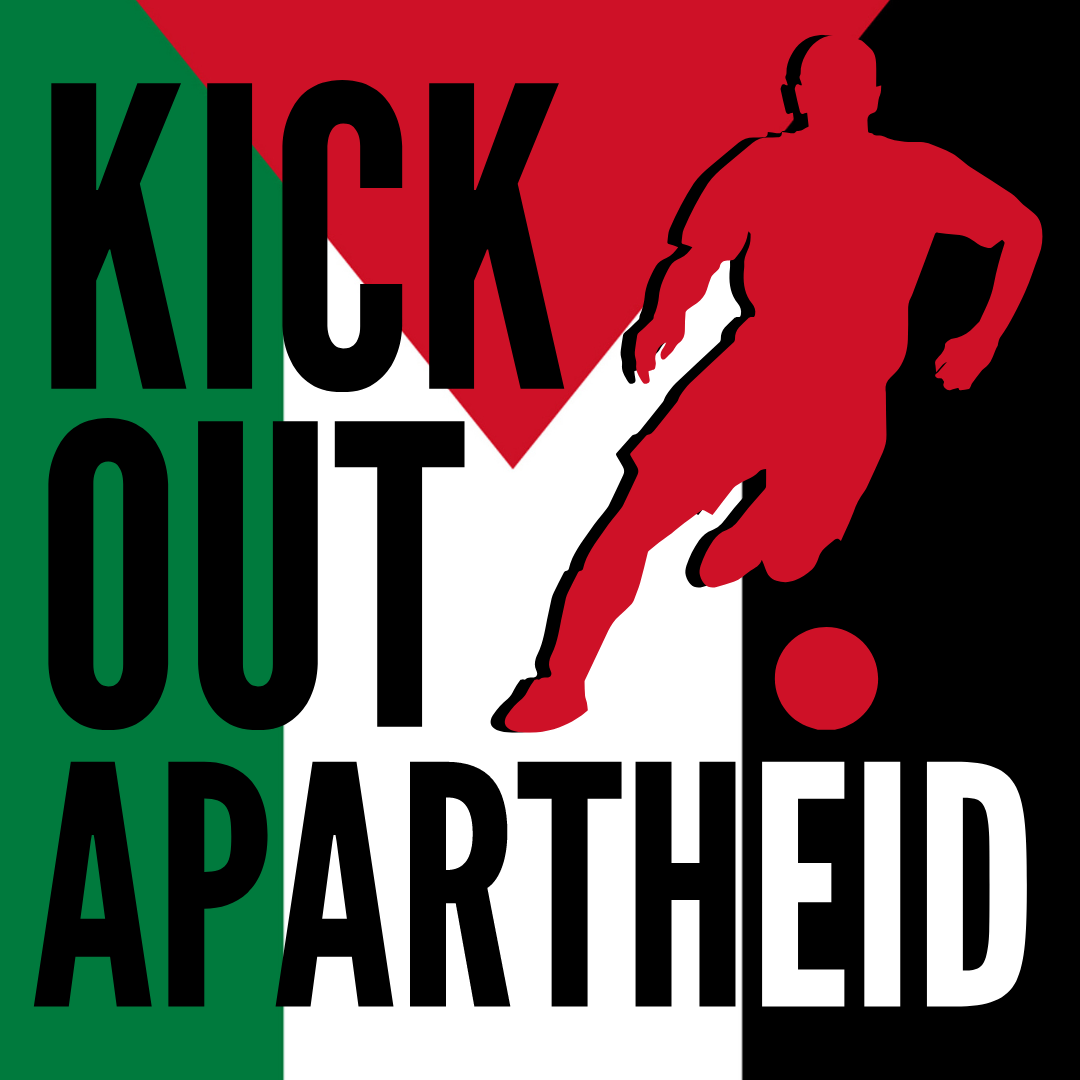 Online Actions:
Join a social media storm — post about #RaiseTheFlag and #RaisePalestineFlag